Welcome to Mollie Mondays! You can read up about this little project of mine on the original post HERE. Basically after years of reading Mollie Makes magazine and collecting the little free projects that come with each issue (because I never found the time to make them!), I was able to sit and make a bunch of them last year while bound to my couch for 6 weeks due to a severe ankle injury. I'm sharing the results here on Mondays!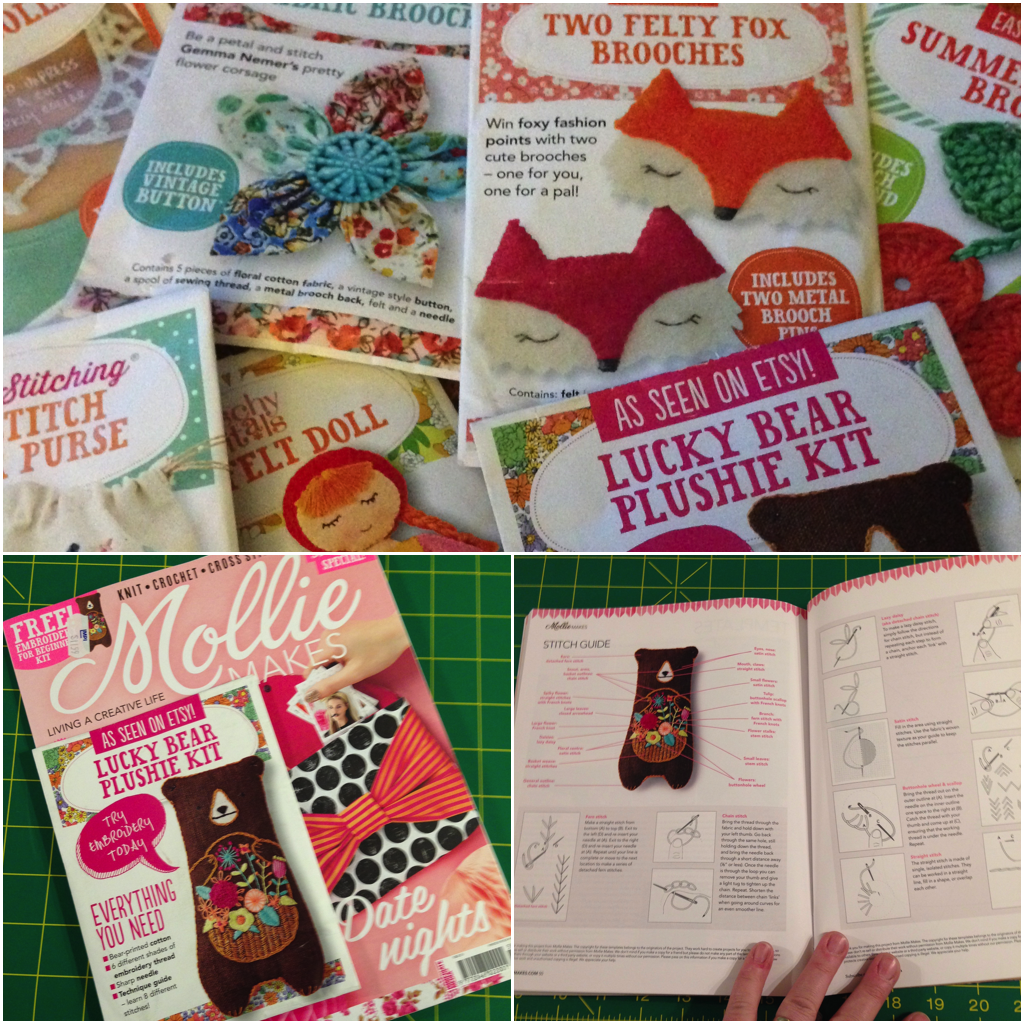 This sweet little needlebook is the first Mollie Makes magazine freebie project I ever made. I'd just learned to English Paper Piece and this seemed like a good challenge with it's tiny paper hexagons.
I do love me a needlebook, they're charming and useful! In fact I use a needlebook almost everyday – I've got a selection of needles readily, visibly available, it doubles as a pin cushion, and I tuck extra embroidery thread in it's fabric pages while I'm working on a project.
This hello beauty and her floral hexagons has been my buddy for about a year now, and going strong!
Til next Mollie Monday … stitch well.